We begin our season with an Enduro weekend on Friday June 23 and Saturday June 24th.

Our season finale was outstanding! If you missed it, here is a writeup...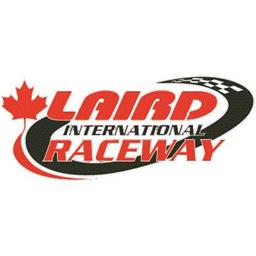 8/26/2023 - Laird Raceway
Laird, ON
Mike Parsons Memorial Weekend - Day 2
A Full Race day featuring all our regular classes - Factory Stocks, Modifieds, Factory Fours, and Enduros PLUS a $10,000 to WIN, 73 Lap Mike Parsons Memorial Race Feature in the Super Late Model Division. Don't miss this one! Last race of the season at Laird.
Super Late Models
NAPA Auto Parts Modifieds
Service Rental Factory Stocks
Atomic Blonde Factory Fours
Laird Enduros