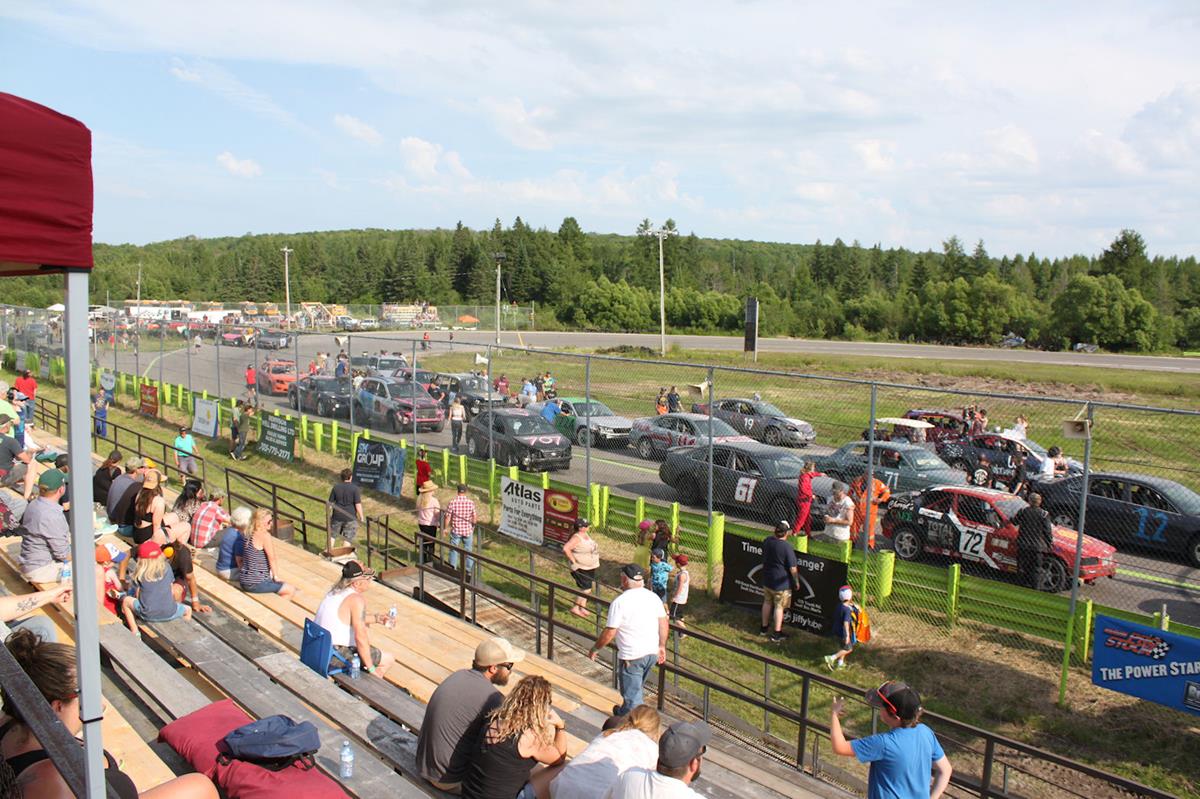 ---
The 2023 Season Starts With an Enduro Weekend Fri June 23 & Sat June 24
The 2023 Season at Laird International Raceway will soon be upon us! Our schedule is now online at https://www.lairdraceway.com/schedules/ -just click on "Schedule" on the menu -as well as on our Facebook page.
The season will kick off with an Enduro event during the weekend of Friday June 23 and Saturday June 24. Last years' event was a blast for many. We had over 2 dozen cars on the track for the 100 lap event. This years race will feature a payout of $4,000 to win!
For those that did not witness it last year, this event is broken into segments that allow a switch of drivers and minor maintenance of cars (fuel, tires). Other than for a serious safety issue, there are no yellow flags during the race action. If a car breaks down, it stays put and racing continues. Same thing if a car spins or goes off the track. Lots of banging an bumping.
The Enduro division is ideal for someone to cut their teeth on at the track. We had many new drivers get into the sport last year, many of whom have already decided to get a bit more serious and set up cars for racing in the regular race divisions. If you are interested in fielding a car/team, contact us.
Our regular season kicks off the following Thursday night on June 29 with a full show. We have 6 Thursday night races scheduled through the summer, plus an additional two Thursdays designated as "to be determined". These nights may be added as a rain date, or an additional racenight. The final races of the season will happen during the Mike Parsons Memorial weekend of Friday August 25th and Saturday August 26th, which features a 73Lap Super Late Model race with $10,000 to win!
Come on out and join your friends and neighbours at Laird International Raceway through this season. It's great entertainment for the whole family!
---
Article Credit: Tom Stephenson
Submitted By: Tom Stephenson
Back to News